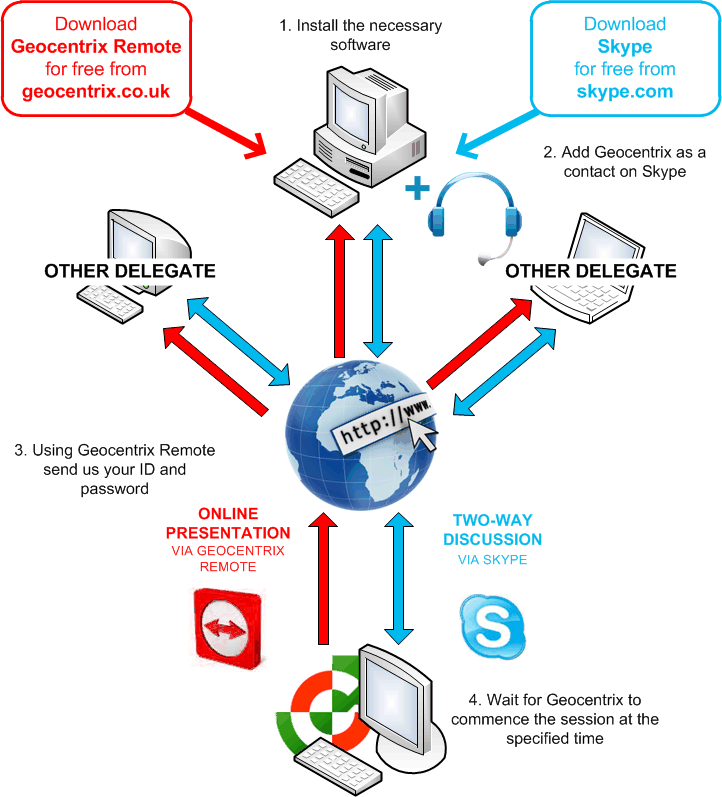 Click here to download Geocentrix Remote
Click here to download Skype for Windows
Click below to download instructions in PDF:
"How to download and use Geocentrix Remote"

"How to download and install Skype and setup your Skype account"
It is important that the preparation is completed well in advance so that the first session can start promptly. There will be a trial session scheduled by arrangement in the week prior to your first session to make sure that the connection is working correctly. This should take no longer than 5 minutes. If you have any problems with setting your computer up then do not hesitate to contact us at support@geocentrix.co.uk.