Synopsis
This course has been completely rewritten to cover the second generation of Eurocode 7, focusing on the requirements for the design of footings, gravity walls, and slopes.
The course provides a thorough introduction to the second generation Eurocode 7 Part 3 (EN 1997-3:202x), looking specifically at the verification of piled foundations; embedded retaining structures; grouted anchors; rock bolts and surface support; and groundwater improvement.
Course outline
General rules for deep foundations
Piled foundations (+ workshop)
Embedded retaining structures (+ workshop)
Grouted anchors
Rock bolts and surface support
Ground improvement
This course has been registered by CITB NI for grant assistance to registered in scope employers.
Pre-requisites
Delegates are assumed to have prior knowledge of the second generation of Eurocode 7, obtained from our Basis of gotechnical design course. However, essential aspects of Eurocode 7 are reviewed.
Speaker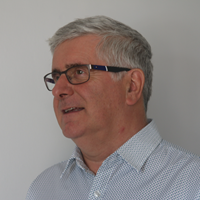 'Design of deep foundations' is presented by Dr Andrew Bond (of Geocentrix).
Andrew is the Chair of BSI committee B/526 Geotechnics (since July 2023) and was past-Chair of CEN committee TC250/SC7 Geotechnical design (from 2010-2019). He played a key role in the development of the 2nd Generation Eurocode 7. Andrew has been a UK delegate on SC7 since 1997.
Online course
How to book:
Register on the right for the individual lectures you want to atttend
Visit our online shopping cart to make your payment for the course
(Alternatively) Contact us with details for invoicing. Payment must be received prior to commencement of the course
In-house course
Please contact Jenny Bond at Geocentrix to arrange a course tailored to your needs.
Prices
Price list for Decoding Eurocode 7 courses
Online lectures
£75 each
Online courses
£300 (5 lectures)
£375 (6 lectures)
Classroom course
currently not available
All prices subject to VAT at applicable rate