Training courses on geotechnical design
This series of courses covers the fundamental principles of geotechnical design and is illustrated with many practical examples drawn from everyday practice.
Speaker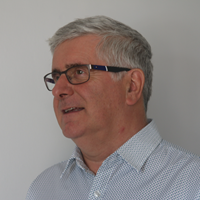 The Understanding Geotechnical Design courses are developed and delivered by Dr Andrew Bond (Geocentrix).
Andrew is the Chair of BSI committee B/526 Geotechnics (since July 2023) and was past-Chair of CEN committee TC250/SC7 Geotechnical design (from 2010-2019). He played a key role in the development of the 2nd Generation Eurocode 7. Andrew has been a UK delegate on SC7 since 1997.
Feedback from previous courses
'Illuminating. A lot of ground covered quickly but relatively painlessly'
For more feedbeck click here.
How to book
Please contact Jenny Bond at Geocentrix to book a place on any of these courses or to enquire about in-house training.
Visit our online shopping cart to book and pay for courses via credit card.