Synopsis
The design of offshore foundations has changed significantly over recent years as researchers have gained a better understanding of foundation-soil interaction. This course brings practising engineers up-to-speed with the modern offshore design techniques.
Course outline
Marine investigations
Design of shallow foundations
Design of quay walls and jetties
Design of piled foundations
Pre-requisites
The 'Understanding offshore design' course requires no prior knowledge of offshore geotechnical design but does require a basic knowledge of geotechnical design.
Speaker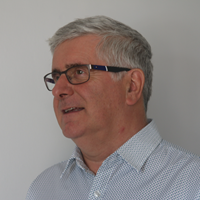 'Understanding Offshore Design' is presented by Dr Andrew Bond (of Geocentrix).
Andrew is the Chair of BSI committee B/526 Geotechnics (since July 2023) and was past-Chair of CEN committee TC250/SC7 Geotechnical design (from 2010-2019). He played a key role in the development of the 2nd Generation Eurocode 7. Andrew has been a UK delegate on SC7 since 1997.
Online course
How to book:
Register on the right for the individual lectures you want to atttend
Visit our online shopping cart to make your payment for the course
(Alternatively) Contact us with details for invoicing. Payment must be received prior to commencement of the course
In-house course
Please contact Jenny Bond at Geocentrix to arrange a course tailored to your needs.